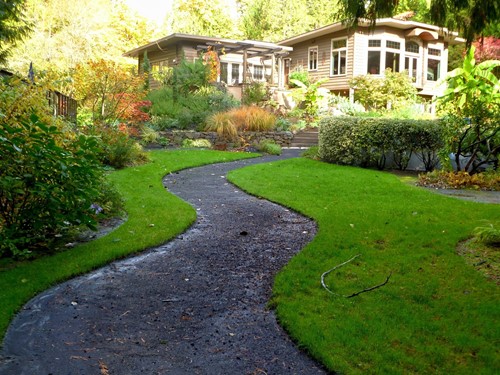 As the weather heats up outside, you can enjoy the warmth and sunshine while doing summer maintenance tasks. If it's too hot, you can head inside to handle a few indoor maintenance to-dos. These interior and exterior summer maintenance tasks can help your home stay in good condition all season long.
Remove debris from your yard
Leaves, wood piles, branches and other debris can be a breeding ground for bugs, which puts them one step closer to getting into your home. During the summer months, keep the area near your foundation free of debris to discourage pests. Trimming shrubs and bushes away from your home's exterior and mowing your lawn also removes places for bugs and other pests to hide.
Check indoor hoses
The hoses on appliances in your home, such as your washing machine, fridge and dishwasher, can become worn or damaged. When this happens, these hoses can cause leaks to occur in your home, leading to water damage. Check these hoses for signs of wear and tear, such as cracks, and replace them if needed.
Clear your dishwasher and garbage disposal
Summer barbecues and other gatherings can lead to a buildup of food debris in your dishwasher and garbage disposal. You can clear out your garbage disposal with hot water and mild dish soap. Place two cups of vinegar in the bottom of your dishwasher, then run it on a regular cycle to clear out food debris. Clearing your dishwasher and garbage disposal helps keep them running properly and also reduces the risk of having strong odors develop.
Inspect your home's exterior
Check your siding and foundation for signs of damage or wear and tear, such as loose siding or foundation cracks. Seal up any openings you find in your foundation to prevent pests and leaks from summer storms. Replace or repair your siding as needed and consider power washing it to remove dirt and debris from winter and spring storms. Summer is also a good time to have your home repainted or have new siding put on if needed.
Eliminate standing water
Summer is the season for mosquitoes, so it's important to stop them from infesting your property. Eliminate areas of standing water to remove breeding grounds for mosquitoes. To do so, empty pet bowls, bird baths, kiddie pools and any objects that might hold rain water for long periods.